Category Archives:
Wa Ministreis
"
James
" a recent graduate from the Physical Education University has lived at the Wa hostel since he was a boy. His father is disabled and his mother suffers from AIDS They live several hours away from Chiang Mai from the hostel. He is a good driver and drove for the hostel and for me since he graduated and did his practice teaching at a school near the hostel.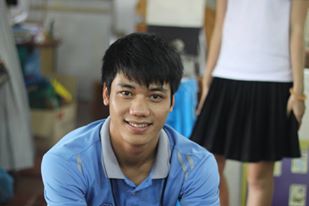 Kittikoon Elle "James"
After graduation he had to work loading frozen food and driving a delivery truck from before dawn to dusk. He didn't have all his documents and was late applying for a teaching position in the schools here in Chiangmai. He got a job delivering goods by motorcycle and needed a side cart (he was renting one).
 Joan Eubank was in a Social Concerns meeting of the Chiangmai Community Church and spoke of his need, but also of his good character and need of a job as a teacher. Kim Brown, a Baptist missionary founded a Home for destitute families, widows, orphans most of whom are HIV. She mentioned that she might have a budget for a special teacher for one of her students who is a student at the School for the Deaf in Chiangmai. It happens that Allan and I are on the founding board of the Soontorn Anusarn School for the Deaf and planned to attend chapel. One of Chiangmai's leading families in Chiangmai started the School for the Deaf Foundation and built the school about 30 years ago. Since I had given a concert in Bangkok to benefit the establishing of the school, the leaders asked us to be on the founding board.
Kim Brown with Allan and Joan Eubank at Soontorn Anusarn School for the Deaf
The present Chairman of the Board is a member of the Founding Family. He is a graduate of a Christian School in Chiangmai and is a believer although not baptized. He saw that there were many Christian students in the school for the Deaf, so he turned two classrooms into a Christian Chapel. Just a couple of months ago, he invited Joan and Allan to attend the chapel and surprised them with the "Allan and Joan Eubank Chapel" At the Sunday service where they met Kim Brown again and also met four students from her HOME. Kim told Joan that she has a budget for a tutor for one of the most troubled boys and thought of our WA graduate,
James
.
Present Chairman Achan Weechai addressing the students at the school
At first
James
was hesitant as he didn't think he had all the skills needed for teaching a deaf, HIV, emotionally troubled, boy of 10 or 12.
After a few weeks of praying he accepted the job. He not only tutors the deaf student at the school but is teaching him to bathe, brush his teeth, and sit and learn from the teachers in the classroom. He's teaching him to go to the market, and even to cook (they have a kitchen at the School for the Deaf so that the children can learn to prepare food as part of their education).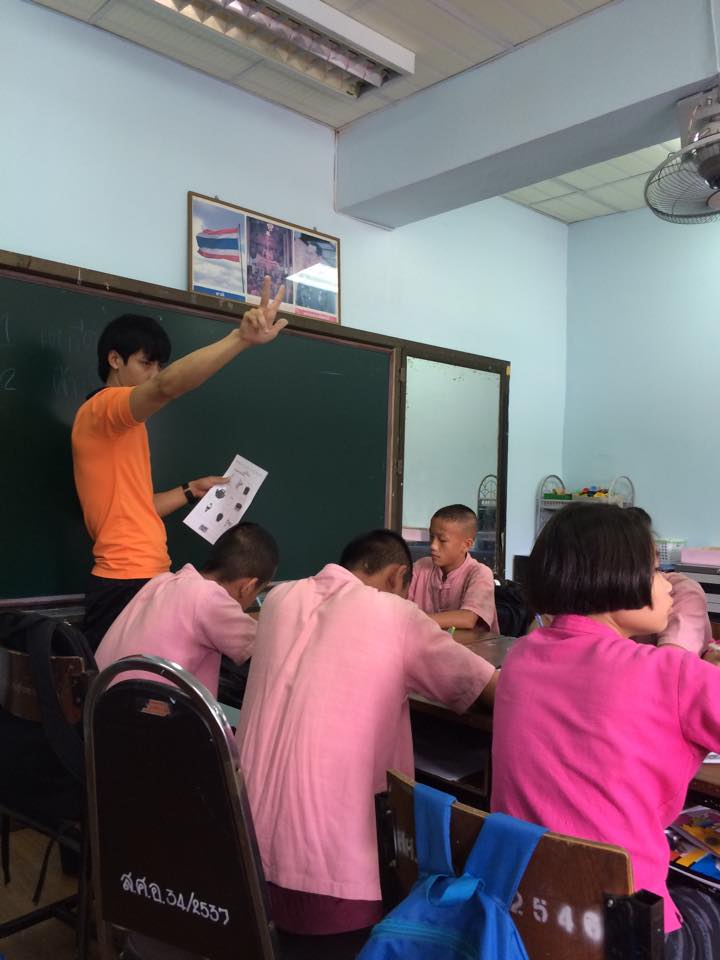 James teaching deaf children at the school
Kim found a modest salary for
James
that allows him to support himself and even help his family. He is learning sign language and is feeling challenged but very fulfilled in his new vocation. The administration at the Deaf School has already asked him to apply for a position as phys.ed. teacher at the school and he is learning sign language. He has decided not to complete an application as he wants to see the boy through for a longer time. He has been told that the boy doesn't have many years to live.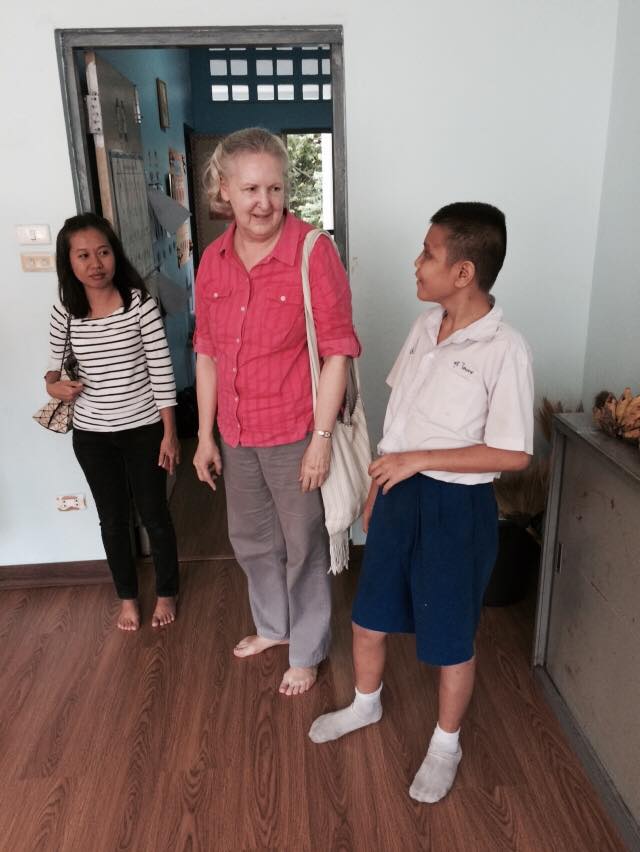 Kim Brown and James's student
Many of you have had a part in various aspects of support for the Wa Hostel. We just want to share this encouraging story and the realization of how important it is to invest in the life and futures of these young people. You are making a difference and so are they!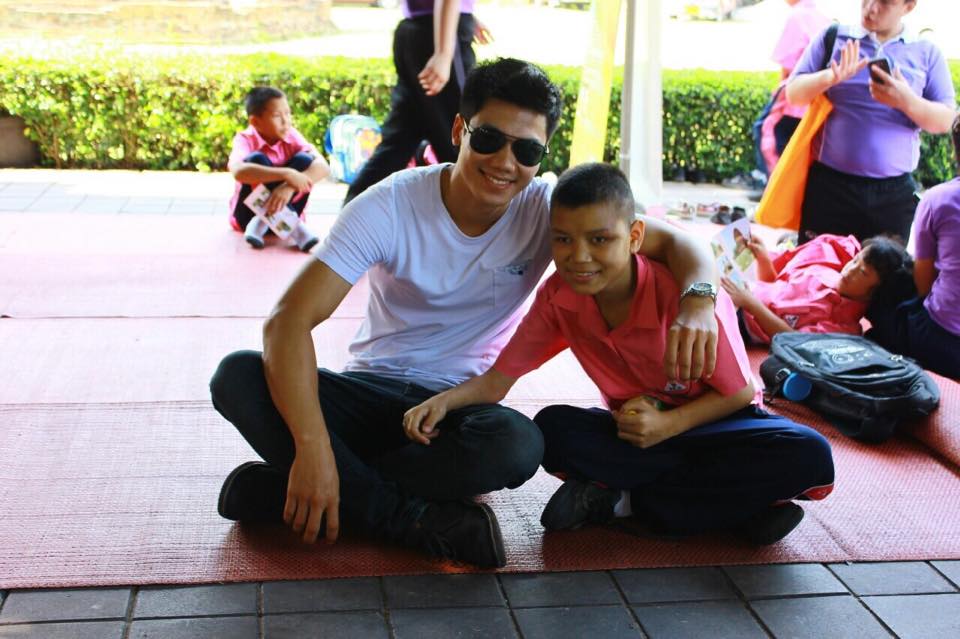 James with his student and friend