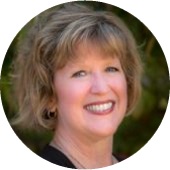 Shari Monson Jackson

President
Shari is passionate about creating organizational strength through the practice of attentive governance. She joined the TCF board in 2012 and was elected board president in 2016. Her well worn passport demonstrates a passion for bringing hope to people experiencing change, crisis, conflict, or living in poverty. Shari is an ordained minister in the Presbyterian Church (USA). To learn more visit www.interimbydesign.com.
Steve Forman
Vice-President
Steve brings a variety of business, legal and theological training and experience to the Board. An engineer, and member of the Texas bar, Steve practiced law for 25 years defending businesses in litigation. God worked mightily in Steve's life following an accident involving his daughter. Steve graduated from Dallas Theological Seminary in 2012. Since then, Steve has served as an Executive Pastor, co-managed a mission foundation, and helped incubate domestic and international mission-based business. He currently serves as Director of Risk and Compliance for Hope Media Group/KSBJ Christian Radio in Houston. Steve and his wife, Jeanette, have three adult daughters. Steve and Jeanette live in Houston.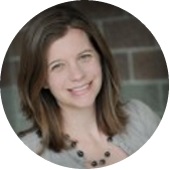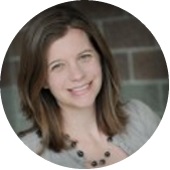 Jennifer Nickels

Secretary
Jennifer has a love for learning and traveling to other cultures. She has spent over a decade leading short-term experiences, working in churches and currently within a missions-sending agency. She is passionate about developing missions minded resources to be effectively used in a global context. She believes in equipping and building capacity into programs and people around the world. Jennifer and her husband, Mark, live with their three children in Gig Harbor, WA.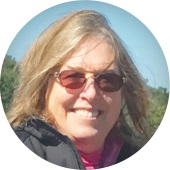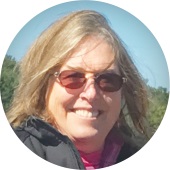 Maureen Beighey

Financial Director 
Maureen has a passion to bring foundational principles and management expertise to Non profit organizations so they can focus on their vision and mission. She loves being a "nana" to her little sweetheart Tegan as well as her new grandson Ben and when she has free time to spare, she loves hiking in the woods where she finds the silence captivating.
Charlotte Malarchick

Treasurer
Charlotte Malarchick and her husband and children have been steadfast supporters of the Thai Christian Foundation's mission for many years. Charlotte joined the TCF Board in 2022. Charlotte has a BS in Accounting from the University of Idaho, and has worked in Public Accounting. She has travelled to Thailand to connect directly with the programs and people TCF serves and is dedicated to enhance the organization through her position as Treasurer.
Laurie Dawson
Thai Christian Foundation Board Liaison to Pan Rak Foundation Thailand
Laurie Dawson was born and raised in Thailand, the daughter of Joan and Allan Eubank, the founders of the Thai Christian Foundation (TCF). She was educated in both Thai and International schools until she left Thailand in 1982 to attend Texas A&M University and Old Dominion University in Virginia. She graduated with a degree in Anthropology and Sociology in 1986 and taught high school social science.
Laurie has been involved in humanitarian work and conflict resolution. This has consisted of helping refugees from Cambodia into Thailand, in the 1970s to assisting internally displaced persons, refugees, and support for increased access to health care along the Thai-Burma (Myanmar) border for the past 26 years. Since 2012, she has become active in prison reform and restorative justice in Thailand and Washington State.
In 2013, Laurie helped found the Pan Rak Foundation (PRF) in Thailand to serve as the registered and direct partner for the Thai Christian Foundation USA, and served as the Co-Executive Director of TCF between 2016-2021.
She currently works part-time as the Co-Executive Director of PRF in support of the full-time Co-Executive Director in Thailand, Benjawan Thanyarach. They work together to help fulfill the mission and vision of both organizations. In this capacity, Laurie also supports the work of Amy Galetzka, the Managing Director of TCF, as well as the TCF Board, to strengthen relationships between organizations in support of the vision and mission of TCF and PRF.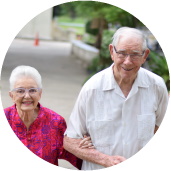 Allan & Joan Eubank
Co-Executive Director & Board Member
In 1961 Allan and Joan Hovis Eubank were sent by the Global Ministries of the Christian Church (Disciples of Christ) to serve as missionaries for the Church of Christ in Thailand. For over 58 years, they have worked in rural evangelism, church planning, among the Thai and other ethnic groups, and have taught evangelism, New Testament and music.
Allan grew up in Hillsboro, Texas and Joan grew up in Houston. Joan grew up in Texas, Allan graduated from Texas A & M in Geological Engineering. Allan served as a captain, company commander of a US Army Combat Engineer Company during the the Korean War. There he met Joan Hovis as a rising young singer. Joan continued her musical drama career in Hollywood and Broadway.
Allan resigned from the army and worked as a geological engineer in the oil business in Texas until God called him to the mission field in 1958. Joan felt the call to mission too. They married and continued studies together. Allan received an M.Div. at TCU and an STM at Yale. Joan received an MTS at SMU.
In 1975 they began working with Thai folk drama, which grew into the Christian Communication Institute (C.C.I.), to communicate the gospel in ways easily understood in Thai culture. Both modern and traditional methods are used. And founded TCF in 1980.
They continue to be involved in evangelism, education programs, health projects and relief work along the Thai -Burma (Myanmar) border.
Although retired from their mission board for 25 years, they feel that God has called them to Thailand and has not called them back. They expect to spend the rest of their lives in Thailand, in God's service.
Cheryl Hamilton
Board Member
Cheryl has supported TCF ever since her mother, Doris Redd, and sister, Brandy Thomas, worked with Allan and Joan in Thailand. She has served as Communication Chair and Archivist while on the Board. Cheryl has a master's degree from Purdue University and a doctoral degree from the University of North Texas. In her career as a college professor, she has taught speech communication to more than 10,000 students and mentored numerous beginning teachers.
Obviously, Cheryl loves communication and teaching, but she also enjoys writing college textbooks. She has written Communicating for Results: A Guide for Business and the Professions (11th ed), Essentials of Public Speaking (6th ed), and an introductory text called Communicating for Success (2nd ed).
Cheryl and her husband Howard have a married daughter who lives in Seattle. So far, no grandchildren but they are hopeful!
Kay Orsini
Board Member
Kay first came to Thailand in the 1960s as a US Peace Corps Volunteer. Afterwards, she raised her children there, while her husband worked with the United Nations.
It is Kay's great desire to see the good news of Jesus Christ draw the people of Thailand to the Lord. After retiring, she served as a volunteer with Allan and Joan Eubank's ministry to the ethnic Wa/Lawa people in northern Thailand. She is fluent in Thai. She joined the Board of TCF in 2018.
Kay takes delight in her grandchildren in Santa Cruz and Orinda, California.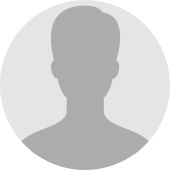 Madeline Monson
Interim Communications and Management Coordinator
Bio will be added here shortly.